Have a Less-Than-Impressive Package? Here's Why It Doesn't Matter.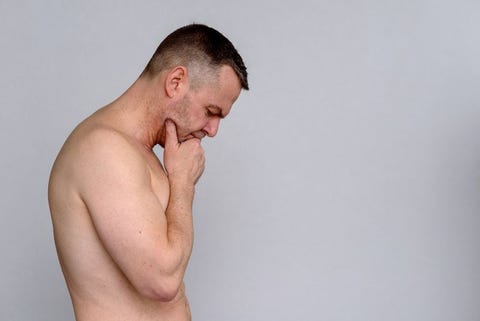 Most men worry about how big they are. But guess what? Most men with concerns about penis size actually have completely normal-sized penises, says Debra Herbenick, Ph.D., M.P.H., a professor and director of the Center for Sexual Health Promotion at Indiana University Bloomington.
Here, she tells MensHealth.com what the average penis size is, how to do away with nagging insecurities, and have the best dates (and sex) of your life — no matter your size.
MensHealth.com (MH): What's the average penis size?
Debra Herbenick (DH): About 5.6 inches of erect length. The range is around 4-something inches to 6.25 inches. It's pretty consistent. But a lot of these email marketing campaigns for pills that are supposed to make you bigger (they don't) talk about the average penis size being seven inches long. No study has ever found an average penis size of seven inches long. So, we get emails from men who are in the fives or even six inches and have been led to believe that they're smaller than average.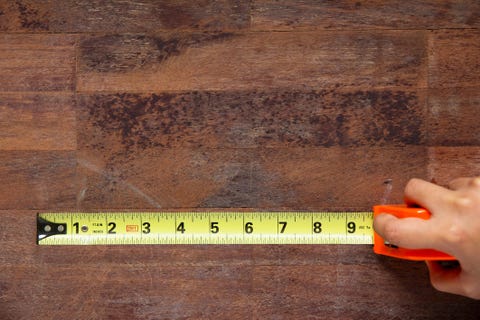 Getty ImagesPonsulak Kunsub / EyeEm
MH: How does size impact sex?
DH: For vaginal or anal intercourse, most people don't really enjoy having intercourse with penetration with a partner who is on the very long end. The very small end poses challenges, too. But the studies that have looked at physical characteristics like genital size compared to the emotional characteristics, like how connected people feel always find that connection trumps size. Size is just one small factor; it's not the primary factor why somebody is with a partner. Depending on a partner's size, you might want to use more or less lubricant or do some sex act rather than others, but it's not so critical for the vast majority of people that it makes or breaks a partnership.
MH: If you're really on the smaller side, how can you make sex better?
DH: Unless their partner wants to, you're probably not going to use lubricants during intercourse. You probably want to have as much sensation as possible. Some men use penis extenders, which give an extra one, two, or three inches. Others focus more on oral sex or sex toy play. Positions where there's like a likelihood of slipping out easily, such as spooning, likely won't be best. Missionary and partner on top are better options.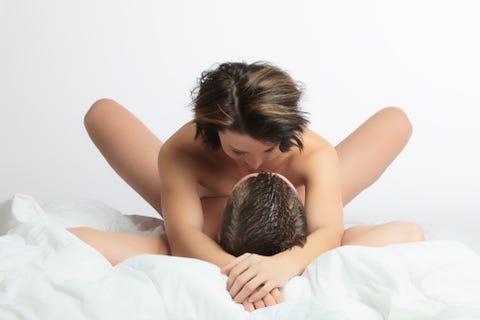 Getty ImagesChristoph Rosenberger
MH: What if you're on the much larger size?
DH: You want your partner to control the penetration. Partner on top is great for that. Penis sleeves provide some stimulation at the base of the penis and your partner won't have as much of the penis to take into their body. You're probably almost always going to use lubricant for vaginal or anal intercourse, too, to go in and out easily. Don't be afraid to use globs of lube.
MH: No matter your size, what do you do if you still feel insecure about your size?
DH: Ask yourself why you're feeling insecure. Have women in porn you've watched basically look like penis worshippers? You might feel like you're not getting enough excitement about your penis when really your partner's responding in a very normal way. Were you made fun of as a kid in the locker room? If you can realize some of these things and think, 'My penis works fine, it looks fine, and my partner likes it,' you can work to let insecurities go. For most of our emotional needs in life — and security around penis size is an emotional need — we ultimately have to fill those needs ourselves. It's not somebody else's responsibility to cheer us up.
Also: Be curious about your partner. We don't know everything about our partners. They are changing all the time. Ask them what they want, how they feel about their careers, or what they think is sexy. The answers may be very different than they were a year earlier. All of these things take the pressure off of you, help you get to know somebody better, and help your sex life.
Source: Read Full Article