The Impacts of Humanitarian Crises on Global Health
Humanitarian crises have a significant impact on global health. Situations such as armed conflict and war, natural disasters, and epidemics/pandemics, are all examples of humanitarian emergencies that are affecting more people today than they ever have. The impact of these crises on healthcare systems is great.
Image Credit: Michele Luppi/Shutterstock.com
Often, resources are stretched to their limits to handle the fallout of the crisis, drawing funding and workers away from vital healthcare services. Additionally, humanitarian crises are more likely to occur in low- and middle-income countries where healthcare systems are generally less well-funded and have fewer resources than their counterparts in rich countries. Therefore, the impact of humanitarian crises on healthcare is often magnified in these scenarios in which they usually occur.
Often, humanitarian crises are considered to be an outlier when assessing the state of global health. However, incidences of humanitarian crises have become more and more frequent in recent years, therefore, they can no longer be treated as outliers. The impact of these crises on global healthcare systems must fully be taken into account to enable policymakers to make the best decisions on approaches, strategies, and funding structures that would allow for a fairer, more equal global healthcare system that works towards achieving universal coverage.
Every year, it is estimated that between 5.7 and 8.4 million people die in low- and middle-income countries because of a lack of access to a sufficient quality of health care. Solutions must be implemented to protect at-risk populations and discount the impact of humanitarian crises.
Achieving universal health coverage
Global governments aim to achieve universal health coverage (UHC) so that everyone can access the healthcare they need, regardless of where they come from, what their income is, or any other factor which may traditionally prevent them from gaining the medical attention they require.
To achieve UHC, even in the face of humanitarian crises, policymakers must consider a multitude of factors, all of which contribute to the functioning of an effective, fair, and sufficiently resourced healthcare systems, such as access to quality essential health care services, access to safe and effective pharmaceuticals, access to safe and effective vaccinations, and financial risk protection.
Achieving a sufficient quality of care for all is challenging because it requires the integration of various complex strategies and solutions. Additionally, there is no one-size-fits-all approach. While the elements will be common to all nations attempting to establish UHC, the priorities will be different. Particularly in those countries challenged with humanitarian crises.
Humanitarian Aid in the COVID-19 Pandemic
Overall, healthcare must be provided to people of all parts of the population, with no groups or individuals being unfairly left behind. In times of humanitarian crisis, this can be difficult, especially when these crises result in the widespread displacement of people. Refugees are at a greater risk of being unable to access appropriate healthcare, so it is important that as healthcare systems evolve to establish UHC, strategies are integrated to ensure that the same level of care available to the general population is also available to refugees and asylum seekers.
Improving the quality of the humanitarian health response
The improvement of the quality of the humanitarian health response is a key aim for the humanitarian community. Recently, the focus on addressing the quality of care in humanitarian emergencies has intensified. However, the evidence available to inform humanitarian organizations how best to respond to such emergencies is limited.
More research is needed to establish healthcare systems that are more dynamic and responsive and better prepared to offer an unwavering quality of care to every person. Currently, several spheres have been identified as areas to focus on when addressing healthcare needs in humanitarian crises.
Establishing a person-centered approach is one domain that must be given attention. People in at-risk populations, such as children, women, the elderly, those with disabilities, mental health conditions, and those in marginalized groups, to name a few, should receive care that meets their specific needs for healthcare to be truly equal. The needs of at-risk groups are not often identical to those of the general population.
Safety is another key domain to consider. Statistics show that 2.6 million people die each year in low- and middle-income countries as a result of unsafe clinical care. Additionally, recent data has revealed that in 2019, there were 1005 attacks on health care in just 11 countries. Establishing healthcare systems that promote the safety of both patients and staff is vital to ensuring the quality of care.
Delivering the same quality of care to all people is a fundamental aspect of improving the quality of the humanitarian health response. age, disability, ethnicity, gender, religion, and sexual orientation should not prevent a person from accessing the healthcare they need.
Additionally, healthcare systems must be integrated so that a full range of services are available to each patient for the duration of their treatment.
While the path to mitigating the impacts of humanitarian crises on global health may be long, and not yet clear cut, there is a keen interest to invest in resolving this. Achieving universal health coverage will be a major step towards protecting those in at-risk populations.
References:
Brennan, R. and Nandy, R., 2001. Complex humanitarian emergencies: A major global health challenge. Emergency Medicine Australasia, 13(2), pp.147-156. https://onlinelibrary.wiley.com/doi/abs/10.1046/j.1442-2026.2001.00203.x
Quality of Care in Humanitarian Settings. World Health Organization. Available at: https://www.who.int/health-cluster/about/work/task-teams/Quality-of-Care-in-Humanitarian-Settings-June-2020.pdf?ua=1
Kohrt, B., Mistry, A., Anand, N., Beecroft, B., and Nuwayhid, I., 2019. Health research in humanitarian crises: an urgent global imperative. BMJ Global Health, 4(6), p.e001870. https://gh.bmj.com/content/4/6/e001870
Further Reading
All Global Health Content
The Impacts of War on Global Health
How Can We Achieve Equal Global Health Access?
Last Updated: Sep 20, 2021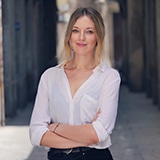 Written by
Sarah Moore
After studying Psychology and then Neuroscience, Sarah quickly found her enjoyment for researching and writing research papers; turning to a passion to connect ideas with people through writing.
Source: Read Full Article