COVID-19 and Sexually Transmitted Infections
The global social isolation measures adopted in the wake of the emergence of a novel coronavirus (SARS–CoV–2) that first appeared in Wuhan, China have never been seen before in modern history. These protective measures have had many ancillary effects.
One such area impacted but little thought about is that of sexually transmitted infection (STI) and its associated services. A common-sense perspective tells us that STI rates are likely to have fallen during such unprecedented times ––but as this article shows the situation is more complicated and here, we'll explore the reasons why.
Image Credit: Jarun Ontakrai/Shutterstock.com
A decline in STI testing during the COVID-19 pandemic
Amidst the chaos of the global pandemic, scant attention was paid to sexually transmitted infections (STI) and STI clinics. But COVID-19 protective interventions or mitigation measures impacted non-emergency medical care, including that of STI care. Before the COVID-19 pandemic, the incidence of STIs was increasing. A major concern is that diseases such as chlamydia, syphilis, and gonorrhea are asymptomatic and may therefore have been perceived as non-urgent and not prioritized.
There are several reasons for the decline in STI care and testing during the COVID-19 pandemic:
Fears of COVID-19 infection
Socioeconomic impacts such as job loss leading to insurance coverage disruption in some countries
Decreased sexual activity may have led to reduced actual and/or perceived rates of risk
But STI's didn't just vanish with the appearance of a novel coronavirus. It serves as a startling reminder to realize that in the United States, for instance, the Centers for Disease Control and Prevention estimate that 1 in 5 people have an STI. Now that data on how the COVID-19 pandemic has affected STI rates have begun to emerge, it's become apparent that the prevalence of infections may have increased.
An increase in STI cases?
A common-sense viewpoint suggests the possibilities for contracting an STI during a global pandemic should be much reduced considering COVID-19 protective measures and interventions, such as social distancing, isolation, and the closure of leisure facilities. But researchers note the lessons learned from the AIDS epidemic. As sexual health is a fundamental human need it's implausible to assume sexual contact will cease for the duration of the pandemic.
As data emerged during the pandemic this latter view gained traction as increased numbers of STI cases were found by some researchers. But what are the explanations for an unexpected actual increase in cases? One possible reason for a rise in cases may be the prioritizing of symptomatic cases during the pandemic.
Read here: Brain Fog and COVID-19
It is difficult to determine whether cases have increased overall on a large scale and reports of decreased case numbers have also emerged. This may be coincident with the decrease in testing during COVID-19 lockdown periods. Certainly, fear of COVID-19 and the protective measures implemented to control the virus, have had an impact on STI/HIV transmission dynamics.
STI's, associated risks, and younger patients
Asymptomatic patients ­­––many of whom are adolescents and young adults ­––can be at greater risk from the complications posed by STI's than the general population. The associated risks arising from contracting an STI include:
Infertility
Susceptibility to subsequent human immunodeficiency virus (HIV) infection
Pelvic inflammatory disease
Subsequent exposure of the STI to multiple partners
Younger women are at an increased risk from the complications arising from chlamydia and gonorrhea and routine testing should be a matter of course. Routine testing for Chlamydia trachomatis has been pivotal to preventative care for adolescents for more than three decades.
Added to what was already a clinically complex and challenging process (in terms of patient confidentiality, disclosure, and sensitivity of discussion involving clinicians, adolescents, and their parents) the addition of telehealth services (electronic and telecommunications technologies and services used to provide care and services at-a-distance) supposed to increase safety measures and harbored the additional advantage of convenience only presented further challenges for young patients. Adolescents using these new services from home often found themselves comprised from the perspective of confidentiality, the opportunity for in-person physical examination as well as the standard collection standards of current STI care.
The pros and cons of the pandemic on STI care
STI public health measures such as contacting the partners of infected cases may have been diverted due to the implementation of COVID-19 protective measures. Certainly, the pandemic led to disruption in manufacturing priorities, products, and services:
COVID-19 testing limited the availability of the required materials for nucleic acid amplification testing
Antibiotics were in short supply due to the increased demand by hospitalized patients
The HPV vaccine as an established STI prevention measure was curtailed by pressure on clinic services and general disruption to public vaccination programs
On the plus side, the pandemic has resulted in innovative measures for improvement in clinical care such as telehealth (adolescents aside) and advances in testing diagnostics and approaches. Such advancements can and should also be applied to the STI epidemic.
An STI epidemic?
While there may have been periods when transmission rates decreased the likely impact of the pandemic may mean that rates overall are found to be much increased, and the emergent data supports this. Researchers warn that the "expected rebound in STI/HIV incidence will require an appropriate and timely public health response" (Ogunbodede et al., 2021).
References:
Alpalhão, M. 2020. The Impacts of Isolation Measures Against SARS-CoV-2 Infection on Sexual Health. AIDS Behav.
doi:10.1007/s10461-020-02853-x.
Balestri, R. et al. 2020. STIs and the COVID-19 Pandemic: The Lockdown Does Not Stop Sexual Infections. J Eur Acad Dermatol Venereol.
doi:10.1111/jdv.16808.
Fortenberry, J. 2021. Reorienting Routine Adolescent Sexually Transmitted Infection Screening in a COVID-19 Pandemic. Journal of Adolescent Health.
DOI: 10.1016/j.jadohealth.2020.10.015.
Ogunbodede,T. et al. 2021. Potential and Demonstrated Impacts of the COVID-19 Pandemic on Sexually Transmissible Infections. Current Opinion in Infectious Diseases. DOI: 10.1097/QCO.0000000000000699
Rogers, B. 2021. The COVID-19 Pandemic and Sexually Transmitted Infections: Where Do We Go from Here? Sex Transm. Dis. doi:10.1097/OLQ.0000000000001445.
Further Reading
All Coronavirus Disease COVID-19 Content
The COVID-19 Pandemic: What have the experts learned?
What Mutations of SARS-CoV-2 are Causing Concern?
COVID-19: A Timeline From 1st Case to Vaccination
Types of COVID-19 Test
More…
Last Updated: Sep 20, 2021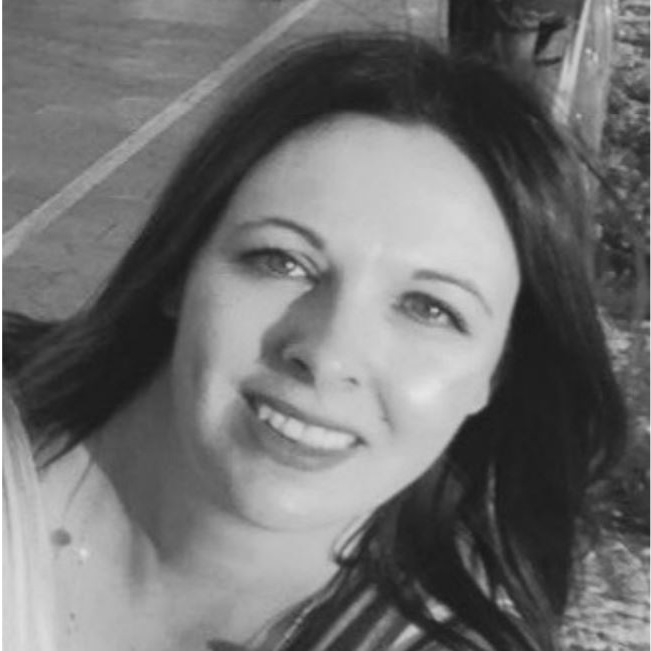 Written by
Dr. Nicola Williams
I'm currently working as a post-doctoral fellow in the History of Science at the Leeds and Humanities Research Institute (LAHRI), at the University of Leeds. Broadly speaking my research area falls within the remit of the history of biology and history of technology in the twentieth century. More specifically I have specialist knowledge in the areas of electron microscopy and cellular and molecular biology, women in science and visual culture.
Source: Read Full Article