Which Patients Are at Risk for Depression During Pandemic?
A history of depression was "strongly" linked to having depression in the fall of 2020, data suggest.
In an adjusted analysis of more than 22,000 participants in the Canadian Longitudinal Study on Aging (CLSA), patients with a history of depression were 3.79 times more likely to have depression during the pandemic, compared with those with no history of depression.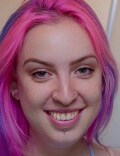 Andie MacNeil
"We were dismayed to find that almost half of older adults with a history of depression had a recurrence of depression during the pandemic," lead author Andie MacNeil, a recent graduate of the University of Toronto, Toronto, Ontario, Canada, told Medscape Medical News. "The social isolation of the lockdown and the unpredictability of the pandemic placed a heavy burden on those who had ever had a previous depressive episode."
The study was published online November 15 in the International Journal of Environmental Research and Public Health.
Social Prescribing Recommended
The CLSA is a random sample of men and women recruited from predominantly urban centers of the 10 Canadian provinces. Participants were between the ages of 45 and 85 at enrollment. Participants are followed for 20 years or until death.
For the current study, the researchers analyzed data from 22,622 CLSA participants at baseline (2012-2014), follow-up (2015-2018), and twice during the pandemic (April-May 2020 and September-December 2020). Covariates included sociodemographic factors, health-related variables, social experiences and factors, and COVID-19-related stressors, which were measured in the fall 2020 questionnaire. Demographic factors included sex, age at COVID-19 baseline, marital status, and immigrant status.
The Center for Epidemiologic Studies Depression Scale (CES-D-10) was used to classify individuals with depression.
After adjustment, participants with a history of depression were nearly four times more likely to have depression in autumn 2020, relative to those without (adjusted odds ratio [aOR], 3.79). The association was even stronger among those with a recent history of depression (aOR, 5.87).
Individuals living alone (about one quarter of the sample) had a higher prevalence of depression than those who lived with others (36.3% vs 23.8%).
About 13% of participants with no history of depression developed the disorder during the pandemic. By contrast, 45.2% of participants with a history of depression had depression at the time of the fall questionnaire, as did more than half of participants (58.2%) with a recent history of depression.
Women were more likely than men to be depressed at the fall 2020 questionnaire, regardless of whether they had a history of depression (aOR, 1.31) or not (aOR, 1.50). Among those without a history of depression, the youngest (aged 50-59) and oldest (aged 90-96) patients were at highest risk.
No differences in depression prevalence were seen among those who were essential workers and those who were not.
Experiencing any COVID-19 stressors (health stressors, resource access, family conflict, other family issues, and healthcare) was associated with having depression in fall 2020. Associations between experiencing family conflict and depression were strongest for both participants without history of depression (aOR, 5.13) and those with a depression history (aOR, 3.56).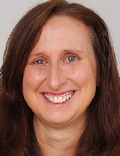 Esme Fuller-Thomson PhD
"Clinicians may want to consider targeted outreach and treatment for their patients who are experiencing depression," senior author Esme Fuller-Thomson, PhD, director of the University of Toronto's Institute for Life Course and Aging, Toronto, Ontario, Canada, told Medscape. She suggested cognitive behavioral therapy as "an excellent intervention to address depression among older adults," as has been shown in randomized controlled trials.
Fuller-Thomson and MacNeil also suggest that clinicians consider social prescribing to help their older clients connect to resources in the community, such as peer support groups. "Finding ways to foster social support and community engagement may help to mitigate some of the detrimental consequences that the pandemic has had on loneliness and social isolation among older adults," said MacNeil.
"We hypothesize the prevalence of depression may be higher in the United States compared to [what] we found in our Canadian study," said Fuller-Thomson. "The death rate from COVID-19 was two-and-a-half times higher in the US than in Canada. Canada's extensive social safety net mitigated the impact of the pandemic. Canadians have free universal healthcare, so they did not need to worry about healthcare-related debt."
Furthermore, she said, "one third of all Canadian workers received monthly financial assistance through the Canadian Emergency Response program to offset lost income, with the average recipient receiving four months of coverage in 2020. These measures may have buffered some of the mental health impact experienced by Canadians during the pandemic."
Screening, Referral Suggested
Commenting on the study for Medscape, Jeremy Louis Koppel, MD, an associate professor of geriatric psychiatry at the Feinstein Institutes for Medical Research in Manhasset, New York, said, "The majority of these findings were exactly what would be expected, given everything we know about depression." Koppel was not involved in the study.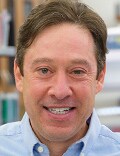 Dr Jeremy Louis Koppel
He expressed surprise that women were at greater risk for COVID-19-related depression, however. "The reasons for this dichotomy in vulnerability are not clear, but could be psychosocial, reflecting the unique impact of the protracted social isolation on older women, or biologic, mirroring the increased risk of depression with advancing age in women relative to men," he said.
"It will be critical for studies to begin to focus on how environmental factors so easily captured by a global event like a pandemic interact with biology and genetics to promote a diathesis to depression," he said. "Answers to those questions could point the way to novel therapies."
However, the study participants "did not have comprehensive psychiatric assessments to establish a clinical diagnosis," he said. "For treatment, the particular character and severity of depression are important considerations in deciding between psychotherapy and medication."
Nevertheless, he said, "this study makes it very clear that as we emerge from this pandemic, and many patients return to the offices of their providers for the first time in years, depression screening and appropriate psychiatric referral need to be a top priority."
The study was supported, in part, by the Canadian Institutes of Health Research. MacNeil, Fuller-Thomson, and Koppel reported no conflicts of interest.
Int J Environ Res Public Health. Published online November 15, 2022. Full text.
Follow Marilynn Larkin on Twitter: @MarilynnL.
For more news, follow Medscape on Facebook, Twitter, Instagram, and YouTube.
Source: Read Full Article