What the pandemic didn't change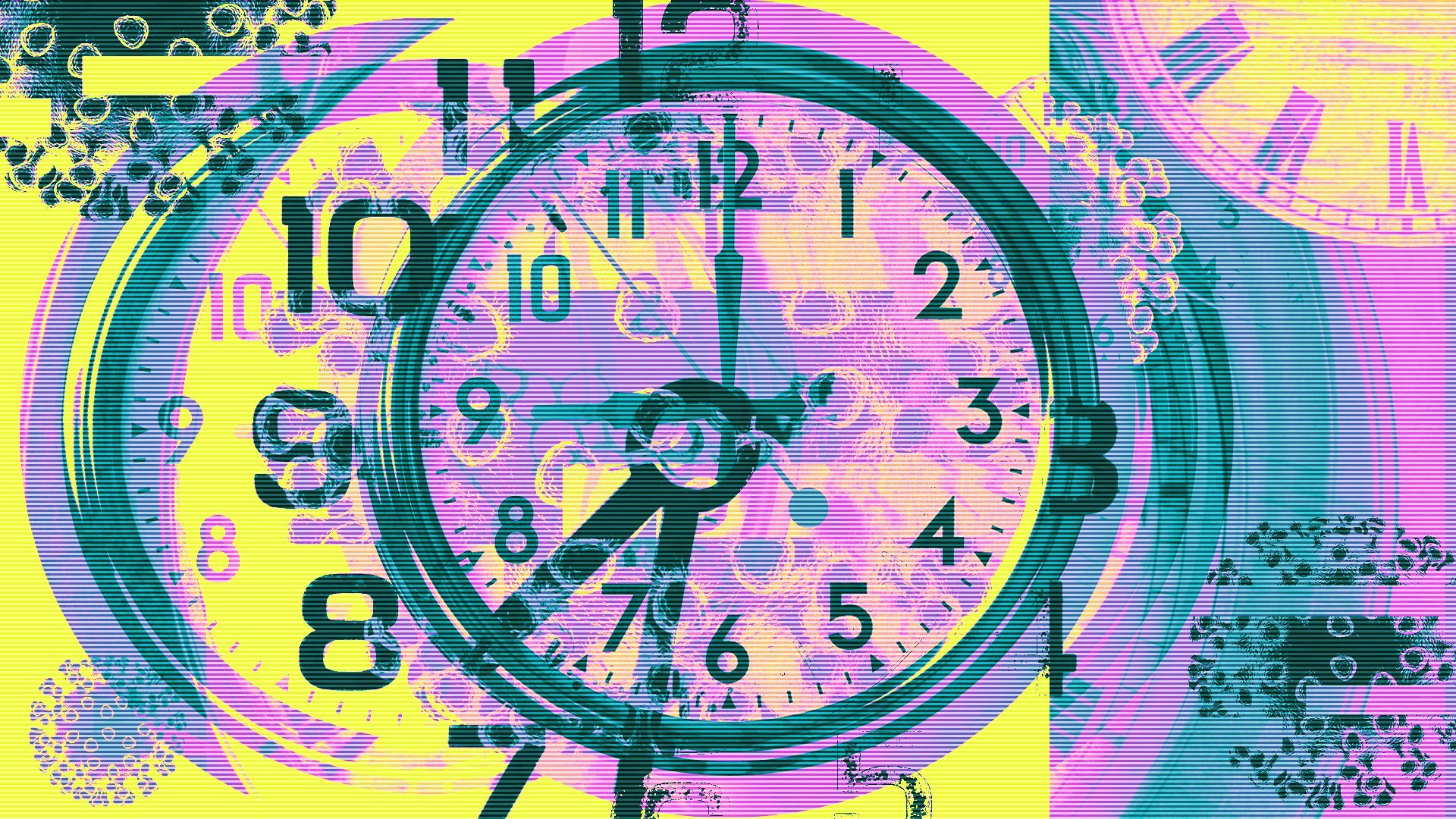 Illustration: Shoshana Gordon/Axios
The pandemic changed everything — and yet a lot of the world would feel very familiar to a time traveler from late 2019.
Why it matters: Change doesn't affect everything equally, and sometimes it takes us on a circumbedibus that deposits us unceremoniously exactly where we started.
The big picture: Air travel is crowded and unpleasant. 20-somethings are still flocking to cities. People prefer to pick out their own groceries than trust someone else to pick them out and deliver them. Zoom stock is back to being worth about $70 per share, after trading at more than $500 at the end of 2020.
"The most interesting thing about post-COVID life is how little things have changed," Morning Brew co-founder and CEO Austin Rief tweeted this week.
Between the lines: Often, the surface stasis belies deep fundamental change.
In 2019, for instance, Zoom was a fast-growing company trying to get corporations to buy in to the idea that their employees could work from anywhere; in 2023, that battle has been won, and it's now an established company trying to compete against rival products from Google and Microsoft.
If you find yourself in a crowded interior where no one is wearing masks, that's because a huge number of things have changed, including the development of coronavirus vaccines, a deep political and psychological need to put an end to the uncomfortable liminal period of lockdowns and social distancing, and a cobbled-together new social contract that effectively but invisibly isolates the immunocompromised and others who remain at serious risk from COVID-19.
Zoom out: Many enormous and highly visible changes would shock our time traveler, in ways both good and bad. Wages at the bottom end of the income spectrum have risen substantially, a rise in understanding of mental health issues has helped create the fastest-selling nonfiction book of all time, and people can go weeks on end without being bombarded with news stories about the president.
On the other hand, inflation is stunningly high, there's a devastating war in Europe, and a microscopic virus has killed more than 1 million Americans and many times that number globally.
The bottom line: The world came to a halt in 2020, and rebuilt itself in unpredictable ways. My forthcoming book is about how the repercussions of the pandemic will surprise us for decades.
One of the reasons we'll continue to be surprised, however, is precisely that in day-to-day life it's often possible to look around and see very little that has changed — or to forget how many things that now feel normal are actually surprisingly new.
Source: Read Full Article