Two Men Opened Up About Living With 'Long COVID'
Conversations about the effects of COVID-19 tend to be binary. There are the young, who are fortunate enough to be asymptomatic, or to suffer with nothing more than a headache, a sniffle and a temporary loss of taste and smell. Then there are the less fortunate—the vulnerable and sick.
But the truth, as ever, is nuanced. A recent survey published by the Office for National Statistics in the UK suggests one in 10 people who test positive for COVID-19 still have symptoms 12 weeks later. What's more, some people are still experiencing symptoms 10 months after the first onset of illness – many of them formerly fit and well.
This is what's known as "long COVID" and it includes a range of symptoms, from fatigue, breathlessness and joint pain, to debilitating headaches and poor mental health. NHS England is now funding a new network of clinics to assist with rehabilitation.
As part of our project investigating the mental health fallout of COVID-19, our colleagues at Men's Health UK spoke to two men who have struggled with long COVID.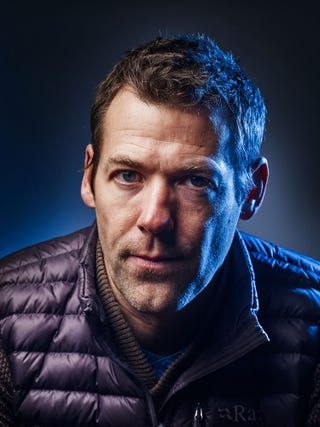 Matt Bromley, a school teacher and father-of-two living with Long Covid
I first started experiencing COVID symptoms in March, when I found myself short of breath while out running with my four-year-old daughter. I've always led an active life, but by the end of the day, I was collapsed in a chair, unable to function.
The period that followed was incredibly scary. It was borderline as to whether I should be admitted to hospital, but in the end, I was advised to stay home. I was more unwell than I've ever been. At my darkest point, my only aim was to make it to my son's second birthday in a week's time. Months later, I'm still virtually housebound. I have chest pains and shortness of breath if I stand up for too long. I get crushing headaches, brain fog and dizziness.
I feel fortunate to be alive, but at the same time I feel cut-off from life and isolated. My recovery isn't linear. Better days offer glimmers of hope, but these are followed by major relapses. The uncertainty is mentally tough, but I have accepted that I need to give my body time to heal.
I've been to A&E three times for medical checks, but as COVID is a new illness, nobody can tell me with any authority what's going on. Self-managing my recovery feels like a full-time job. Online support groups have been a lifeline. People share strategies such as pacing, dietary advice, meditation, and mindfulness.
It's put a huge strain on aspects of my family life. I can't even read bedtime stories to my children, as my voice is so weak. But my family is a major source of motivation to get better.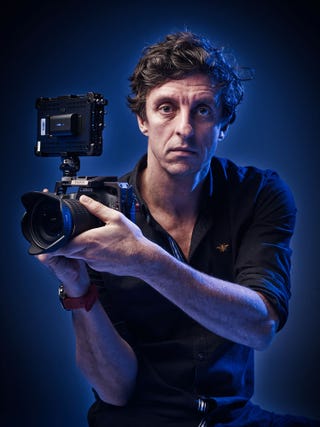 Gez Medinger, a film-maker who creates educational videos about Long COVID
I was training for the London Marathon when I first had COVID symptoms. I was pretty much in the best shape of my life. I thought I'd get over it, then go back to my training. But five weeks in, I started to notice some tell-tale signs of post-viral fatigue. I'd experienced it before when I was 20, after what I think was glandular fever. It's hard to describe. There's a peculiar kind of headache, a sore throat, a certain type of tiredness.
I was sure I couldn't be the only one, so I made a film about it for YouTube. It turned out there were thousands of other people struggling with the same thing. I realized this was a huge issue. I've now made about 14 films on the subject.
The third film I made was about mental health. Long COVID shrinks your world, far more than you might imagine. If a friend wants to chat with me for half an hour, I often have to say, "I can't, I don't have the cognitive energy today." Your support network is compromised. It's really hard to deal with.
Put it this way: I recently broke my pelvis, which was painful. But if you gave me the choice between repeatedly breaking my pelvis every six weeks for the next year, or having Long COVID I'd choose a broken pelvis. At least you know it'll get better.
Making these films has been the most positive thing I could do for my mental health. I feel like I'm making a difference. I get a lot of comments from people saying, "I thought I was alone." Likewise, with the Long COVID Facebook groups. They've given people the support they can't yet get from the healthcare system.
Source: Read Full Article