This Guy Lost 141 Pounds By Ditching Booze and Going Keto
Tyler Segraves was always the "bigger kid." Throughout his formative years, the now-35-year-old simply ate what he wanted, and had little to no sense of what "healthy" really meant. Being an Oklahoman didn't help either. His Sundays typically revolved around going to football games, tailgating, and eating all the hot dogs, hamburgers, chips, and other foods that came along with those activities.
But when his weight hit 335 pounds, he knew something had to be done. So he did what any sane person would do: Bet his friend $2,000 he could lose the weight. He almost lost—but eventually, Segraves managed to achieve a 141-pound weight loss transformation.
Getting there was quite the battle. After college, Segraves got a job as a sales rep, which meant he spent the majority of his days sitting in a car, snacking away. "I'd grab a soda, those crappy chips, snacks, and stuff like that. And then it just built on. It built on until I got up to my biggest weight, which was 335 pounds," he told Men's Health.
"If I wasn't working, you could probably find me at a sports bar watching some kind of game, or at the stadium watching the game," he added.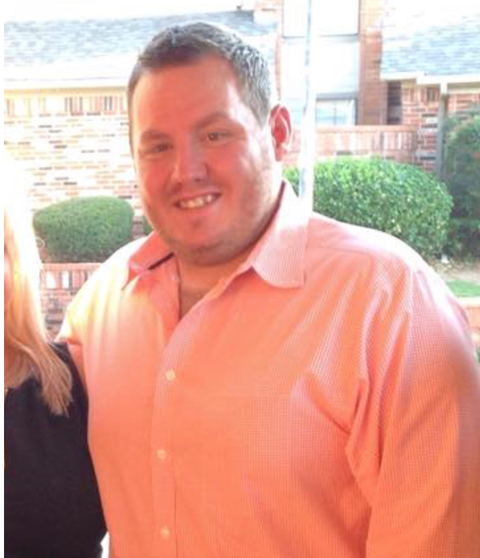 Tyler Segraves
Then, one fateful evening, Segraves was out drinking with a buddy when the friend began goading him about his weight. Finally, the friend put his money where his mouth was, and told Segraves he'd bet him $2,000 that he couldn't lose 100 pounds in one year.
"I was like, 'I could do that!'" Segraves recalled. "Obviously I'd been drinking, so I [could] do anything." He accepted the bet.
A few months passed since the bet was made, and Segraves all but gave up on the idea of winning. He was slipping back into his normal routines—until one fateful day when he went to meet a client. To get to the meeting, he had to climb a set of stairs. When he got to the top, he was unable to catch his breath. Instead of facing his client, he faked that he had to go to the bathroom.
"I was like, 'Hey, I have to go to the restroom real quick before this meeting.' I just sat there to catch my breath before the meeting. Otherwise, I wouldn't have been able to talk to him," he recalled.
After the meeting, Segraves had his lightbulb moment. This was it. He was ready to cut out all the unhealthy things in his life, cold turkey. He started by cutting out alcohol for good. (He hasn't had a drink since.) He also cut out all soda, and only drinks water and coffee throughout the day.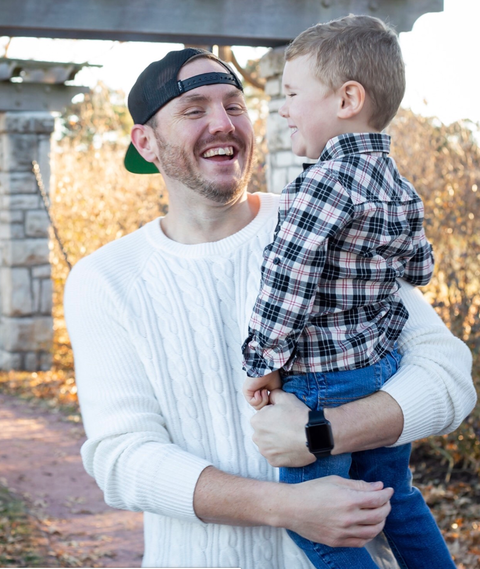 Tyler Segraves
Next, he jumped on the buzzy keto diet, which is high in fat and low in carbs. The goal is to get your body burning fat for fuel instead of carbs—a state known as ketosis. "[Any diet] I can have steak and eggs on, I'm into that," he said.
He also implemented an intermittent fasting routine, loosely following a 16:8 fasting-to-eating time ratio.
After he got his diet in order, Segraves hit the gym, first focusing on cardio sessions four days a week on the elliptical and treadmill, typically for 45-minute sessions. In the first month, he lost 30 pounds.
In September of 2018, Segraves started adding lifting to his workout routine. It was a scary step for Segraves, who always thought he'd be judged for being the bigger guy in the weight room. Once he started, he found that to be the furthest thing from the truth—instead, he found a supportive gym community ready and willing to help.
"If you're in there, you're trying to better your life and that's how I had to get through it. I'm trying to better my life, I didn't care what anyone thought," he said.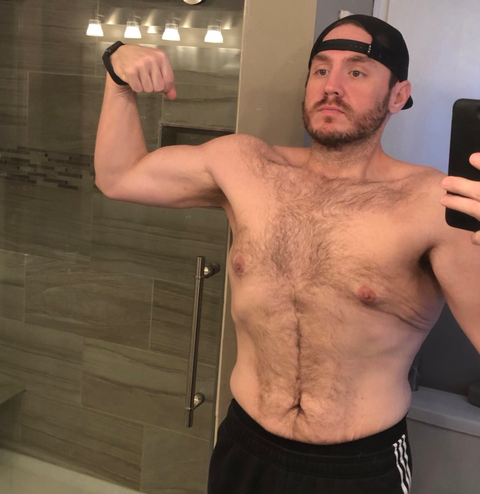 Tyler Segraves
The pounds kept falling off. Eventually, Segraves his current weight of 194 pounds, a number he never even considered a possibility. "I didn't know if I had a goal weight, because I never thought I would get to under 200 pounds," he said. "I just never saw myself getting there."
Though Segraves has always been a confident person, the weight loss has truly helped him shine. "Before, I would always get annoyed by my sister wanting to take photos," he explained. "Now I, I looked forward to going out and dressing because I know a picture is going to be taken."
As for what others can take away from his story?
"You just have to go for it," he said. "Just know that you're bettering yourself today. Just keep going."
Source: Read Full Article