Seasonal influenza activity remains high but appears to be declining in some areas of the US
The weekly FluView Report published by the Centers for Disease Control and Prevention mentions that the number of influenza cases seems to be declining in some areas in the United States. However, the overall seasonal influenza activity remains high.
The report also highlights the emergence of influenza-severe acute respiratory syndrome coronavirus 2 (SARS-CoV-2) coinfections in hospitalized children. SARS-CoV-2 is the causative pathogen of novel coronavirus disease 2019 (COVID-19).
CDC updates on influenza cases
The CDC report provides key updates for week 49, ending December 10, 2022. According to the report, three jurisdictions have experienced moderate influenza activity, and 48 jurisdictions have experienced high or very high activity.
According to the report, about 23,503 people were hospitalized with influenza infection last week, a drop from 25,906 cases reported the week before. A significant reduction in flu-related hospitalization rates has been reported. The hospitalization rate was 4.5 per 100,000 people last week, whereas, in the week before, the rate was 5.9 per 100,000 people.
A slight increase in flu cases has been reported in long-term care facilities. The percentage of nursing homes reporting at least one case of influenza infection increased to 6.8% last week from 5.4% the week before.
Regarding respiratory illnesses other than influenza, the rate of outpatient visits reduced to 6.9% last week from 7.2% the week before. This reduction has been observed in all age groups except the 5-24 years age group; wherein a slight induction has been noted.
About 25% of respiratory samples tested in clinical laboratories are found to be positive for influenza A virus. About 80% of tested isolates are influenza A (H3N2), and 20% are influenza A (H1N1). All detected viruses can be treated with antiviral medicines (oseltamivir, peramivir, zanamivir, and baloxavir).
During this influenza season, 30 flu-related deaths have occurred among children, including nine deaths reported last week. So far this season, at least 15 million flu cases, 150,000 hospitalizations, and 9,300 deaths have been reported. CDC has recommended that all people aged six months and above should get an influenza vaccination.
CDC updates on COVID-19 cases
In its weekly COVID-19 report, CDC describes a 3% drop in 7-day average of new COVID-19 cases this week. In the last week, there was a 50% rise in cases.
Over this period of 7 days, a 2.3% induction in daily COVID-related hospitalizations has been reported. However, about 13% reduction in daily deaths has been documented during this period.
According to the John Hopkins COVID tracker, the US has experienced 99,843,680 cases and 1,087,083 deaths since the beginning of the pandemic.
The rate of detection of SARS-CoV-2 in wastewater has increased in many regions across the US. Among regions reporting wastewater, about 53% have mentioned the highest levels of SARS-CoV-2 since December 1, 2021. About 80% of the regions have reported moderate to high levels of the virus in waste water.
A moderate to high community levels of COVID-19 have been experienced by 44% of the US counties. Of 52 jurisdictions, 50 have reported moderate or high community levels of COVID-19 this week. In the last week, a similar condition has been observed in 48 jurisdictions.
Regarding two subvariants of the latest omicron variant, about 30% and 38% predominance of BQ.1 and BQ.1.1, respectively, has been reported by CDC.
Regarding vaccine coverage, the report mentions that about 68.9% of US residents have received the primary COVID-19 vaccination. However, only 14% of the population have received the updated (two-strain) booster vaccination.
Influenza-SARS-CoV-2 coinfection in children
A recent study published by CDC and its state partners in Morbidity and Mortality Weekly Report claims that about 6% of hospitalized children have influenza-SARS-CoV-2 coinfection during the 2021-2022 influenza season.
The study highlights that the requirement for invasive or non-invasive respiratory support is higher among children with coinfection than those with only influenza infection.
According to the study findings, about 16% of flu-related pediatric deaths are associated with SARS-CoV-2 coinfection. None of the deceased patients were fully vaccinated against influenza.
The study authors conclude, "The public and parents should be aware of the risk for pediatric coinfection and adopt prevention strategies, including considering wearing well-fitted, high-quality masks when respiratory virus circulation is high and annual influenza vaccination and up-to-date COVID-19 vaccination."
Journal reference:
Key Updates for Week 49, ending December 10, 2022. Weekly U.S. Influenza Surveillance Report. Centers for Disease Control and Prevention. https://www.cdc.gov/flu/weekly/index.htm
Posted in: Medical Science News | Medical Research News | Disease/Infection News
Tags: Children, Coronavirus, covid-19, Flu, H1N1, H3N2, Influenza, Mortality, Nursing, Omicron, Oseltamivir, Pandemic, Pathogen, Respiratory, Respiratory Virus, SARS, SARS-CoV-2, Severe Acute Respiratory, Severe Acute Respiratory Syndrome, Syndrome, Vaccine, Virus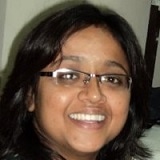 Written by
Dr. Sanchari Sinha Dutta
Dr. Sanchari Sinha Dutta is a science communicator who believes in spreading the power of science in every corner of the world. She has a Bachelor of Science (B.Sc.) degree and a Master's of Science (M.Sc.) in biology and human physiology. Following her Master's degree, Sanchari went on to study a Ph.D. in human physiology. She has authored more than 10 original research articles, all of which have been published in world renowned international journals.
Source: Read Full Article