SARS-CoV-2 Omicron variant: What we know so far
On November 24, 2021, the severe acute respiratory syndrome coronavirus 2 (SARS-CoV-2) Omicron (B.1.1.529) variant was first reported to the World Health Organization (WHO) from South Africa. The Omicron variant has joined several other SARS-CoV-2 variants as a variant of concern (VOC), which indicates that this strain is associated with an increase in transmissibility and virulence, as well as the ability to reduce the effectiveness of public health and social measures, as well as available diagnostics, vaccines, and therapeutics.
A timeline of events in South Africa
According to the WHO, the first confirmed SARS-CoV-2 infection with the Omicron variant was from a sample that was collected on November 9, 2021. However, over the past several weeks, the number of coronavirus disease 2019 (COVID-19) cases in Africa have sharply increased, with a rising number of these cases testing positive for the SARS-CoV-2 Omicron variant.
Although the daily number of cases in South Africa remains low, with 2,828 cases reported on Friday, November 26, 2021, the speed at which the Omicron variant appears to be infecting younger South Africans has increased concern among healthcare professionals in this nation. More specifically, Rudo Mathivha, the head of the intensive care unit at Soweto's Baragwanath Hospital, stated that a much younger population of patients in their 20s and 30s are being admitted to the hospital for moderate to severe disease, with some of these patients requiring intensive care.
Notably, only about 36% of the adult population in South African has been vaccinated against COVID-19. To this end, only about 65% of the South African patients who have recently been admitted are not vaccinated, whereas Mathivha states that most of the remaining patients have only received one dose of the COVID-19 vaccines.
What is known about the Omicron variant?
Since its initial identification, researchers have found that the SARS-CoV-2 Omicron variant has a large number of mutations, of which include more than 30 changes to the spike protein. Importantly, the SARS-CoV-2 spike protein, the target of most current COVID-19 vaccines, plays an essential role in how the virus recognizes and enters host cells.
Of the 30 mutations on the spike protein, ten of these mutations have been identified on the angiotensin-converting enzyme 2 (ACE2) receptor. This is comparable to the number of mutations that have been found on this protein in other SARS-CoV-2 variants like the Delta and Beta variants, which have two and three mutations, respectively, on this protein.
Although there is limited information available on the significance of these mutations, it is important to note that all of the mutations that have been identified to affect virus transmissibility have been identified in the Omicron variant's genome. Furthermore, the E484A mutation has been identified in the Omicron variant, which is located at the site that class 2 antibodies can recognize, thus causing concern that this variant could evade action by human antibodies against SARS-CoV-2. Due to this combination of mutations, researchers have suspected that the Omicron variant may be successful in reducing the neutralization actions elicited by immune responses generated from prior SARS-CoV-2 infection and/or vaccination.
Confirmed Omicron cases
The SARS-CoV-2 Omicron cases first appeared to be confined to a cluster of infections among some university students in Pretoria. However, this cluster quickly expanded as hundreds and, subsequently, thousands of people became infected in Pretoria and, soon after, in the nation's largest city of Johannesburg.
Recent diagnostic tests indicate that the Omicron variant could account for up to 90% of new cases in South Africa. Furthermore, some early studies have suggested that this variant has a reproduction rate of two, which indicates that each person infected with the Omicron variant is likely to spread it to two other people.
Aside from South Africa, researchers have also identified the Omicron variant in Botswana, Hong Kong, Belgium, Israel, Germany, Britain, the Czech Republic, Austria, and Italy. As the variant appears to spread rapidly around the world, 13 additional cases have been identified in the Netherlands, two in Australia, and two in Denmark. Notably, the 13 cases identified in Amsterdam, Netherlands were found among people on two flights from South Africa on Friday, November 26. This was also the case for the cases identified in both Denmark and Australia, which were identified in travelers who had arrived from South Africa.
How nations around the world have responded
One of the first nations to respond to the emergence of the Omicron variant has been Israel, which announced late on November 27, 2021, that upon government approval, all foreigners would be banned from entering the country for at least 14 days. Furthermore, Israel plans to reintroduce counter-terrorism phone-tracking technologies to assist the government in halting the spread of this variant.
Similarly, the British government recently announced that they would also enforce certain measures to contain the spread of the Omicron variant. These measures will include stricter testing policies for foreigners arriving in Britain, as well as requiring mask-wearing in certain settings.
The United States also announced that they would suspend the entry of foreigners into the United States who are traveling from Botswana, Eswatini, Lesotho, Malawi, Mozambique, Namibia, South Africa, and Zimbabwe. In addition, the European Union has also agreed to introduce similar temporary restrictions on all travel from southern African nations in an effort to prevent the entry of the Omicron variant into this continent.
Despite the intention behind these travel restrictions, several notable public health officials have criticized these measures, citing that the Omicron variant has already been detected in three different continents.
Conclusion
Although current reports on the Omicron variant have sparked significant concerns regarding the ability of current vaccines to protect individuals against reinfection, it should be noted that these studies are extremely limited as a result of the novelty of this new strain. Therefore, much more research is needed in order to fully understand how the emergence of the Omicron variant will impact the trajectory of the COVID-19 pandemic.
Sources:
Classification of Omicron (B.1.1.529): SARS-CoV-2 Variant of Concern [Online]. Available from: https://www.who.int/news/item/26-11-2021-classification-of-omicron-(b.1.1.529)-sars-cov-2-variant-of-concern.
Heavily mutated Omicron variant puts scientists on alert [Online]. Available from: https://www.nature.com/articles/d41586-021-03552-w.
South African scientists brace for wave propelled by omicron [Online]. Available from: https://www.politico.com/news/2021/11/28/south-africa-covid-variant-omicron-523410.
What we know about the Omicron variant [Online]. Available from: https://www.cnn.com/2021/11/26/health/omicron-variant-what-we-know/index.html.
Omicron variant spreads: cases detected in Netherlands, Denmark, Australia [Online]. Available from: https://www.reuters.com/world/new-coronavirus-variant-omicron-keeps-spreading-australia-detects-cases-2021-11-28/.
Travelers Prohibited from Entry to the United States [Online]. Available from: https://www.cdc.gov/coronavirus/2019-ncov/travelers/from-other-countries.html.
'Patience is crucial': Why we won't know for weeks how dangerous Omicron is [Online]. Available from: https://www.science.org/content/article/patience-crucial-why-we-won-t-know-weeks-how-dangerous-omicron.
Posted in: Medical Science News | Disease/Infection News
Tags: ACE2, Angiotensin, Angiotensin-Converting Enzyme 2, Antibodies, Coronavirus, Coronavirus Disease COVID-19, Diagnostic, Diagnostics, Electron, Enzyme, Genome, Healthcare, Hospital, Intensive Care, Micrograph, Mutation, Pandemic, Protein, Public Health, Receptor, Reproduction, Research, Respiratory, RNA, SARS, SARS-CoV-2, Severe Acute Respiratory, Severe Acute Respiratory Syndrome, Spike Protein, students, Syndrome, Therapeutics, Virus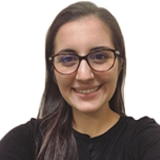 Written by
Benedette Cuffari
After completing her Bachelor of Science in Toxicology with two minors in Spanish and Chemistry in 2016, Benedette continued her studies to complete her Master of Science in Toxicology in May of 2018.During graduate school, Benedette investigated the dermatotoxicity of mechlorethamine and bendamustine; two nitrogen mustard alkylating agents that are used in anticancer therapy.
Source: Read Full Article