Lisa Rinna Just Posted An Insane Bikini Pic And You NEED To See Her Abs
Lisa Rinna just posted a photo wearing a leopard bikini.
She captioned the Instagram, "55 and shameless."
Lisa stays active in a number of ways, including yoga and SoulCycle.
If anyone can make 55 look ageless, it's Lisa Rinna.
The wellness-obsessed Real Housewives of Beverly Hills star took to Instagram to share a photo of herself wearing a leopard-print bikini, captioned "55 and Shameless." And her abs look amazing.
55 and Shameless 🐆
A post shared by Lisa Rinna (@lisarinna) on
In 2015, Lisa told OWN that though she was born with good genes (#blessed), she started working out and playing competitive tennis from a young age. "For me, working out is like brushing my teeth," she said.
But the secret to those killer abs? Yoga.
Though she's tried tons of different workouts over the years, she said she's found yoga to be the most fulfilling. "I have a really strong yoga practice. For my body type, that really works," she told OWN.
And, on her website, she goes into more depth about her fitness schedule:
Tonight #RHOBH 💎
A post shared by Lisa Rinna (@lisarinna) on
Sometimes, that yoga practice even involves goats. On the season premiere of Real Housewives in February, Lisa and her daughters Delilah and Amelia attended a goat yoga class in Los Angeles, where goats run around and climb on attendees as they do different poses.
Going into 2019 like……🐐
A post shared by Lisa Rinna (@lisarinna) on
It's finally here!!!!! We're Back Tonight!!! #RHOBH 9pm @bravotv 🐐💋😍💎 #GoatYoga #MykidsAreCool
A post shared by Lisa Rinna (@lisarinna) on
Goats or no goats, yoga is a huge part of the actress's routine. The practice "has been my life savior for the 26 years I've been practicing now," Lisa told Us Weekly in October.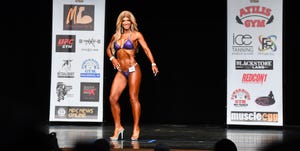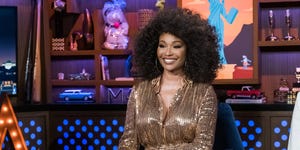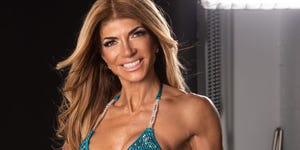 That's not to say she doesn't mix it up. On her website, Lisa notes that since she doesn't always have "normal" weeks and often travels, she does whatever she can to stay active. "I like to walk. I can walk and walk and walk for miles. Sometimes, I will use the gym in my hotel but if I am in a big city like NYC, I just walk." Adding: "You can't put too much pressure on fitting your workout in all the time because sometimes it just can't happen and you should be okay with that."
On her website, she also recommends, "finding more than one form of exercise that you love to do and then mixing it up," such as tennis, Pilates, or salsa dancing. "You gotta keep it fresh to keep yourself interested."
Source: Read Full Article