Khloe Kardashian's Favorite Fitbit Is Back On Sale At Amazon Right Now
Amazon is offering discounts on many popular Fitbit watches and trackers.
The Fitbit Ionic watch is $42 off the original price, Alta is $42 off, Alta HR is $35 off, and Charge 2 is $35 off.
Each watch and tracker offers advanced fitness tracking and performance analysis features.
If you've been sleeping on the great Fitbit deals Amazon has been offering—it's time to stop stalling and treat yourself, already! Right now Amazon is offering amazing discounts on four of the most popular Fitbits.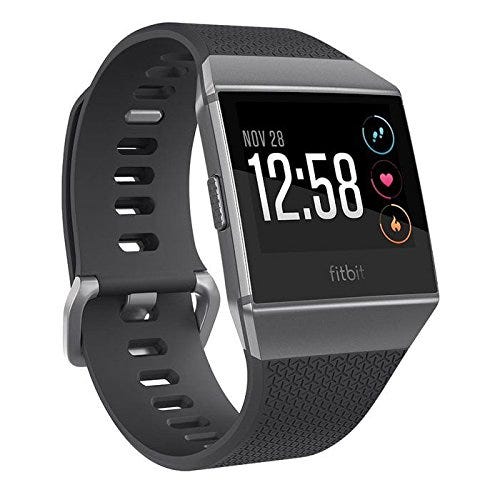 To kick things off, the Fitbit Ionic is back on sale—and fyi, this is Khloé Kardashian's fave tracker. It's marked down to $227, from its original $269 price tag (that's a whopping $42 off!) This watch is perfect to snag if you're looking to step up your workout game. With just a few clicks, it offers virtual coaching throughout your workout, including onscreen guidance for each exercise.
Plus, it features GPS, heart-rate tracking, tons of apps, music storage, and quick-reply phone capabilities.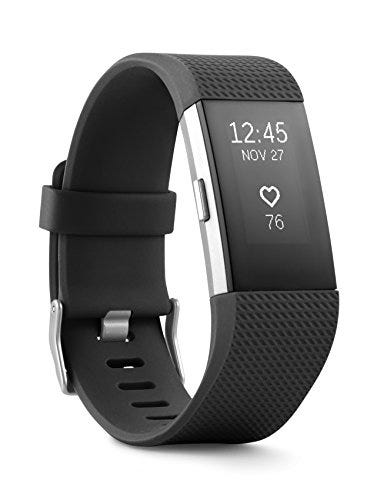 For a smaller tracker, go for the Fitbit Charge 2, which is discounted $35.96, and now costs $113.99. This model will automatically track your fitness activity (go for a run? It automatically logs it) and also consistently monitors your heart rate, to accurately measure your daily calorie burn.
This watch also gives you a personalized "Cardio Fitness Score" that measures your fitness level, to give you something to improve upon over time.
To combat stress, this watch also includes the option to do guided breathing sessions, to help calm your heart rate.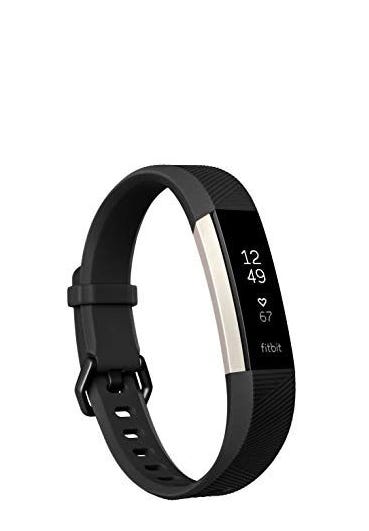 What's more, you can snag the Fitbit Alta HR in black for a mere $88.90, down from its original $129.95 price. You can also get the tracker in other colors like pink and grey, ranging in price from $98.39 to $120.26.
Similar to the Ionic and Charge 2, the Alta HR will track your heart rate throughout the day, and automatically measures your workouts and daily activity.
Even when you're not moving, this fitness tracker is hard at work—it automatically measures your sleep duration and quality, and offers input based on the data.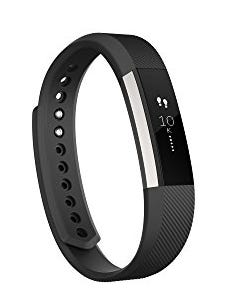 And, if you sleep next to a partner or you've become immune to your noisy alarm, try the silent alarm feature: It will gently vibrate on your wrist to wake you up.
The classic Fitbit Alta, without a heart-rate monitor, is also discounted to $88.13, down from $129.95—but only in black, fyi.
Even though this watch doesn't feature a heart rate monitor, it still tracks your steps, distance, calories burned, and active minutes.
Plus, you can enable move notifications, which will alert you when you've been stationary for too long. And this thing can last for days—five to be exact—thanks to an awesome battery life.
While this Fitbit doesn't have a large display, it still sends you notifications when you receive texts, calls, or calendar appointments.
Source: Read Full Article