Great dog food recall: Several animals died already
Recall due to elevated levels of Vitamin D extended: danger-dog food
In February, the company Hill&#8217 has;s Nutrition Pet started a worldwide dog food recall. Now the recall has been expanded because of the increased Vitamin D content. Meanwhile, several dogs are to be in accordance with the consumption of the affected food have died.
Recall of dog canned food products
The US-American manufacturer Hill's Pet Nutrition expands recall of dog canned food products due to elevated Vitamin D levels. The extension of the product recall relates to the same Vitamin premix, and the reason for the original recall from the 1. February 2019.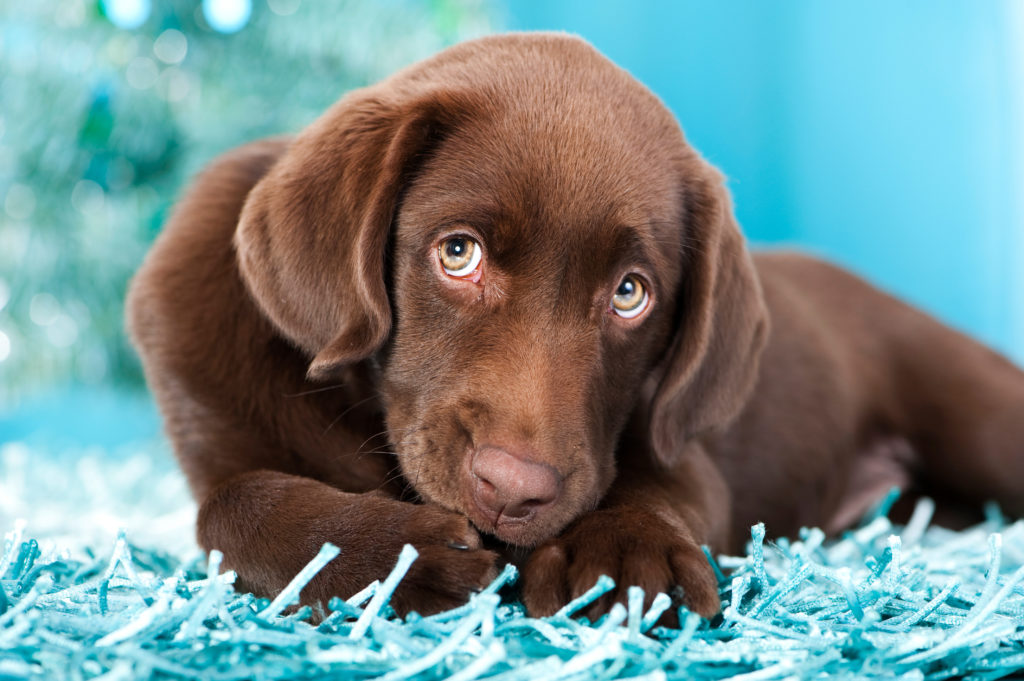 Individual animals died
Although Vitamin D is an essential nutrient for dogs, can result in the digestion of increased quantities of potential health problems, depending on the amount of Vitamin D and duration of intake, explains the company in a public notice.
In dogs, symptoms such as vomiting, loss of appetite, strong thirst, frequent urination, excessive Drooling, and weight loss may occur.
If Vitamin D is consumed in very high amounts, it may, in exceptional cases, to potentially life-threatening health problems in dogs, including renal dysfunction.
For some animals, the alert comes up but apparently too late. Because on Twitter, some dog owners report that their animals had fallen ill after eating the affected products, or even died.
Dog owners whose dogs have consumed the products listed below, and where the above-mentioned symptoms, should contact the manufacturer of your veterinarian.
According to the company, it is to be expected in most cases, a full recovery to, after the feed is not lined.
Affected Products
The following products have already been launched in February:
Hill's Prescription Diet Canine 360 gram, part no. 8408U, Chargenr. 102020T18
Hill's Prescription Diet Canine Ultra Allergen-Free 370 grams, no. 8018U, Chargenr. 102020T17
Hill's Prescription Diet Canine 370 grams, no. 8017U, Chargenr 102020T05
Hill's Science Plan Canine Adult with chicken 370 grams, no. 8037U, Chargenr. 102020T27
Hill's Science Plan Canine Mature Adult 7 chicken 370 grams, no. 8055U, Chargenr. 102020T14
Now added:
Hill's™ Prescription Diet™ Canine k/d™ 370g, item number 8010U, batch numbers: 092020T27, 092020T28 and 102020T26
Hill's™ Prescription Diet™ Canine r/d™ 350g, item number: 8014U, batch number: 092020T28
Hill's™ Science Plan™ Canine Mature Adult 7 Active Longevity 370g, item number: 8055U, batch number: 112020T25
Unopened products can be returned
In Germany, the affected dog food by retail shops for Pets have been distributed through Online sellers, as well as veterinary clinics.
Pet owners who have purchased the products from the affected Batch, and with the special date should be set to the feeding and opened products to dispose of.
Unopened products can be brought for a refund to the point of sale, back, of the they were relative.
Increased Vitamin D-values confirmed
The information, according to Hill's Pet Nutrition, from the potentially increased Vitamin D content in some of the dogs-canned food products, after the United States filed a complaint for a dog with signs of increased Vitamin D values has been received.
An investigation of the company confirmed increased Vitamin D levels due to a supplier error.
After the first product recall for a detailed examination of all of the other dog was carried out food products in cans that were potentially affected by the Vitamin Mix with a higher Vitamin D content.
This investigation has shown that additional products were affected by the vitamin mixture, and therefore the recall has now been expanded.
The information that Hill's has received a limited number of complaints about ill Pets in connection with these products. (ad)